Nets used for agricultural purpose can be separated into multiple utilities which include harvesting net. Harvesting net is generally used to pick fruits and seeds such as apple, olive, nuts, and so on. But do you know the way that each country applies nets for harvesting is different?

In Tuscan country, Italy, farmers put the net on the ground and use ladders to pick olives by hand. They tend to harvest fruits in traditional manner and lots of labors are hired to do it.
(photo by http://oldbroadabroad.com/?p=3177)
In Greece, growers in the village of Roumeli use long handled vibrating tongs for collecting olives. They put the harvesting net on the ground and use the vibrating tongs to make olives fall on the net. Then pickers gather olives in tubs and put them into bags.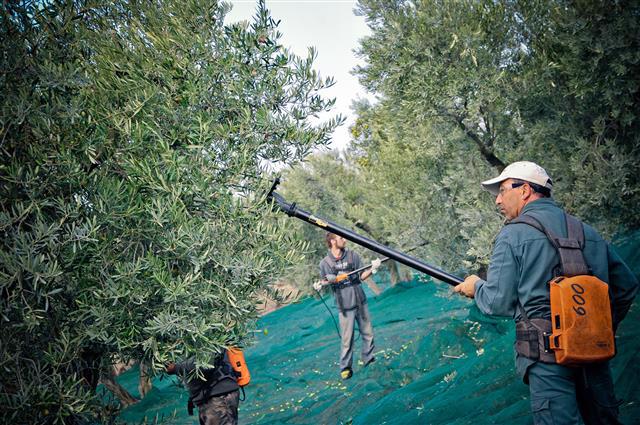 (photo by http://www.castelas.com/huile-olive-baux-provence/en/through-the-seasons)
Compared with Italy and Greece, Marlborough, a district in Northwest South Island, New Zealand, people apply harvesting net in more modern way. With mechanized harvesting, farmers use automatic olive harvester. The machine has folding arms with an automatic trunk sealing system, accelerating the time for harvesting. For the net is suspended around the tree by the harvester, it reduces the bruises of fruits. Also, if there is a need for larger nets, the folding arms can be changed to fit them. It is pretty easy to collect olives since there are containers set on the two sides of the harvester.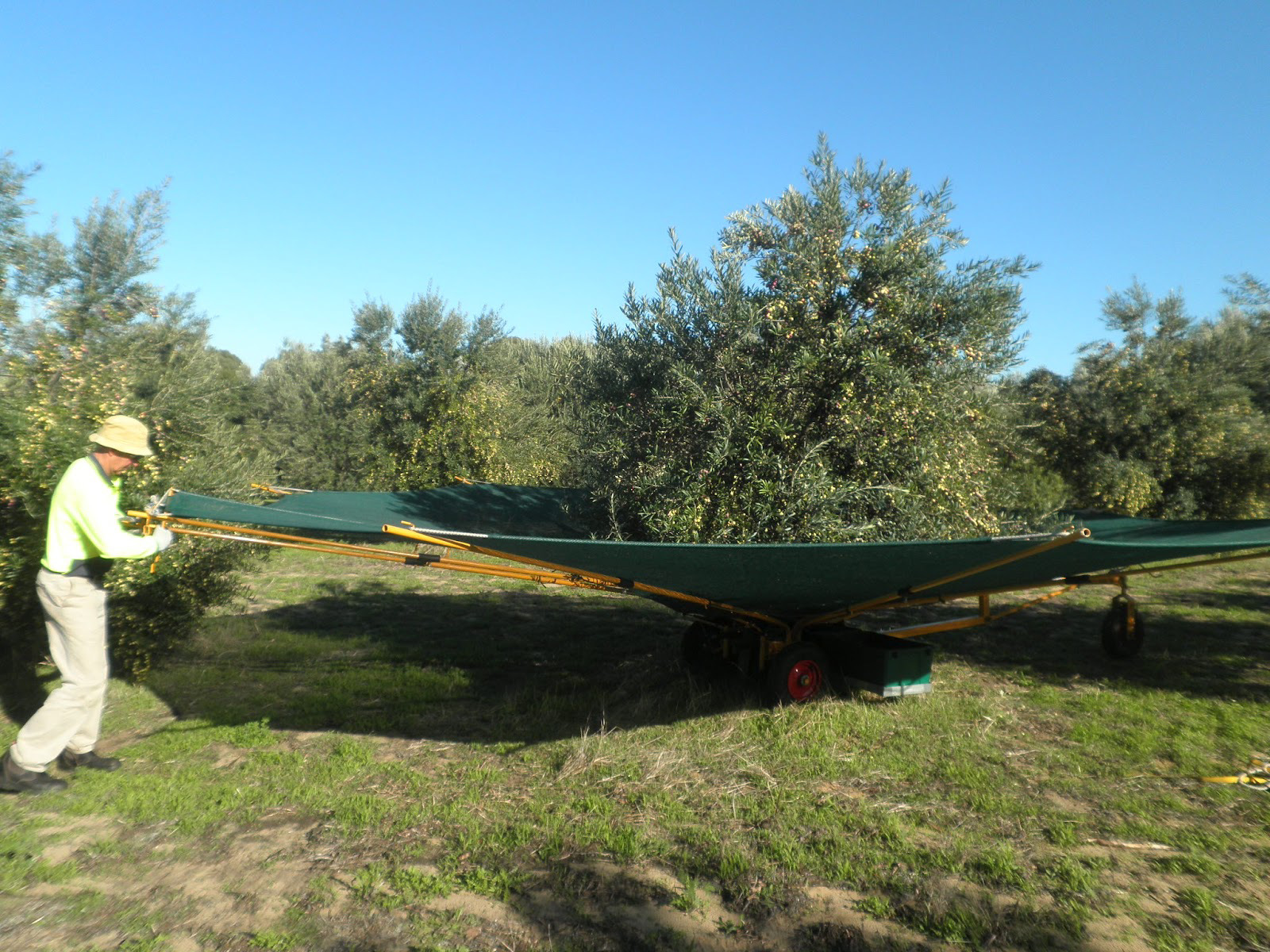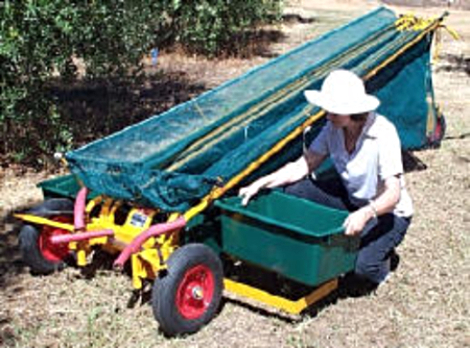 (photo by Island Point Olive Grove and Marlborough Tractor Services)

Our SR-R Series High Speed Raschel Knitting Machine can produce harvesting net with round yarn in raw materials like Polyester, and HDPE, etc. If you have any question, please contact us to get further information.

Fung Chang aims at providing the suitable machine for each and every one of our client!
Harvesting Net Machine Video -
Production Flow - Harvesting Net